9 Outdoor Projects to Boost Your Yard This Summer
Image
As we plan to stay closer to home this summer, many of us are looking for ways to make the most of our homes and gardens. Whether you have a large backyard or a small balcony, there are plenty of ways to make a beautiful and useful outdoor space. The following projects range from more extensive improvements, like installing a deck, to quick and easy updates that offer immediate results. Take a look and tell us, do any spark your imagination?
1. Reclaim Your Side Yard

Often overlooked side yards can, with a bit of imagination, become thoughtfully planted walkways or dynamic spots for outdoor living. Take a look at this side yard by Fair Studio in Los Angeles. It's set up as a playful lounge, complete with a space-saving built-in sofa, a rope-wrapped fire pit, wall-mounted planters and a pair of swings leading to the backyard.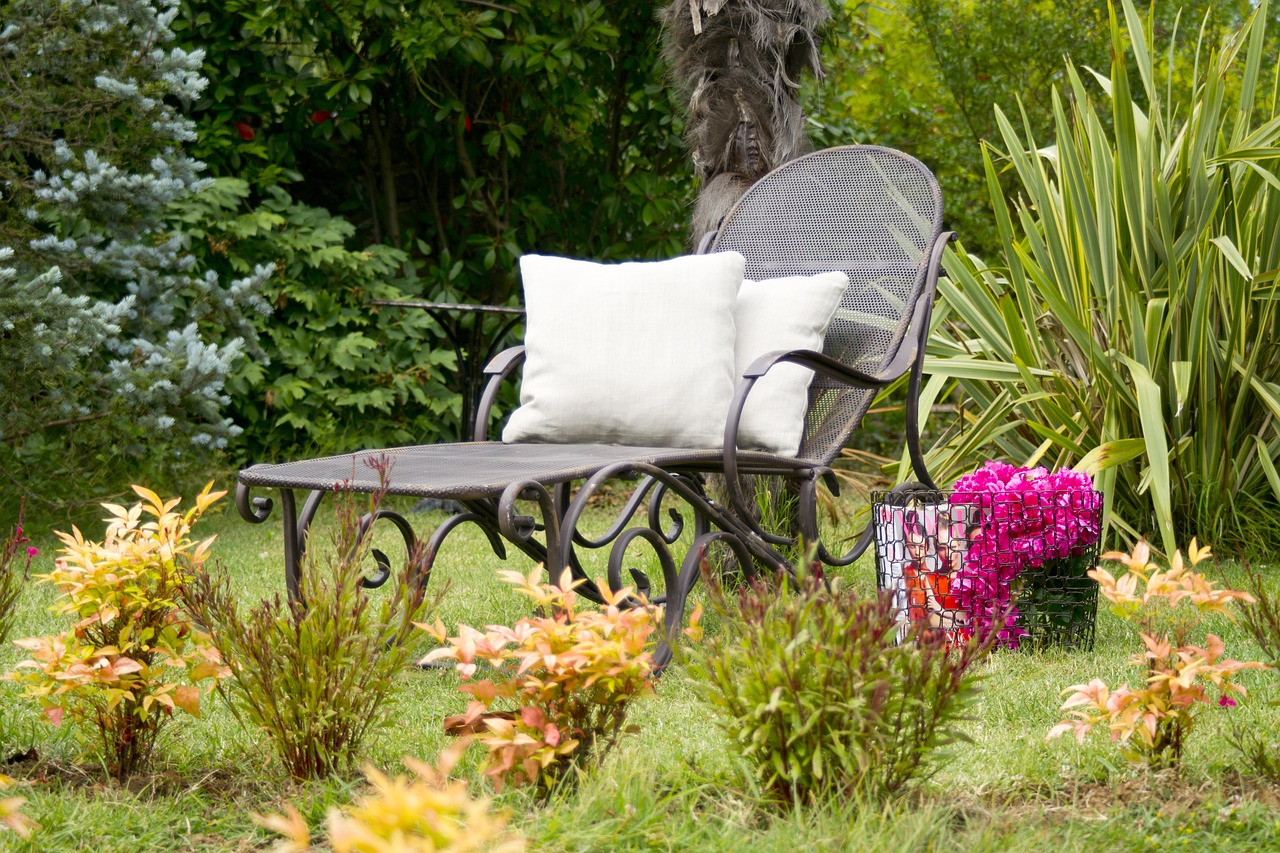 2. Try an Outdoor Rug

       If you're looking for an instant pick-me-up for a tired-looking deck or balcony,           roll out an outdoor rug. Here, Los Angeles- based interior designer Faith                       Blakeney used a narrow  outdoor  rug and a collection of potted succulents to           transform the front deck of her home.  The material that an  outdoor rug is                 made from makes a big difference in how  well  it will hold up to the                                 elements. Outdoor rugs (like the one pictured) made of polypropylene are the          most  durable  and can be  used anywhere, as they are often resistant to both            water and fading. Natural fiber outdoor rugs should  only be used in covered             outdoor areas.
3. Add Color to Containers

It's not too late to plant up summer containers, and many nurseries are offering curbside pickup services. They'll have plenty of summer blooms to choose from, such as cosmos, dahlia, zinnia, lavender, penstemon, coreopsis, geranium and salvia. Try mixing flowering plants with ornamental grasses for a meadow-like look, or with evergreen shrubs such as boxwood or privet for a design with long-lasting structure.
4. Expand Your Backdoor Landing

It's common to have a few steps down from the back door to the ground, often with or without a small landing. Expand the landing and this transitional space can become one of the most-used spots in the backyard, given its proximity to the house. For example, in this Pittsburgh backyard by Shelton Design//Build, a deck with a built-in seating area and planter acts as an extension of the living room and offers far more utility than if the steps down to the yard started at the door.

If you don't have room for a larger deck right outside the back door, a medium-sized landing can be enough space to add potted plants to frame the door or a seat for one.
5. Reassess Your Patio Setup

Take a moment to critically assess whether your current outdoor furniture arrangement best suits your needs. Could you open up deck space by investing in an L-shaped sofa, for example, rather than a scattering of chairs? Could you benefit from more shade in the afternoon or a heat source in the evening? If you have a larger deck, could it make sense to define areas based on use, such as a lounge separated from an outdoor dining area?
6. Hang Lights

We've said it before and we'll say it again: It's hard to beat cafe-style lights for their ability to instantly transform an outdoor area. If you have a shadowy porch, deck or balcony that could do with a bit of an ambiance boost, string up some cafe lights overhead and watch them do their magic. Look for commercial-grade outdoor cafe lights — they'll last for years and hold up to exposure and moisture much better than more inexpensive globe lights.
7. Add a Water Feature

A simple water element is a lovely addition to a garden of any size. If noise is an issue where you live, choose a water feature that incorporates some sort of fall or trickle (rather than a bubbler) so the sound of water can help mask unwanted noises from traffic or anything else.
8. Set Up a Soaking Spot Under the Stars

Instead of splurging for a backyard spa, the owner of this Portland backyard constructed his own bathhouse. Now, a repainted vintage claw-foot tub sits on top of a compacted bed of gravel, surrounded by a small deck made of salvaged cedar boards. Hot water runs from the house to the tub in an above-ground hose hidden in the shrubs.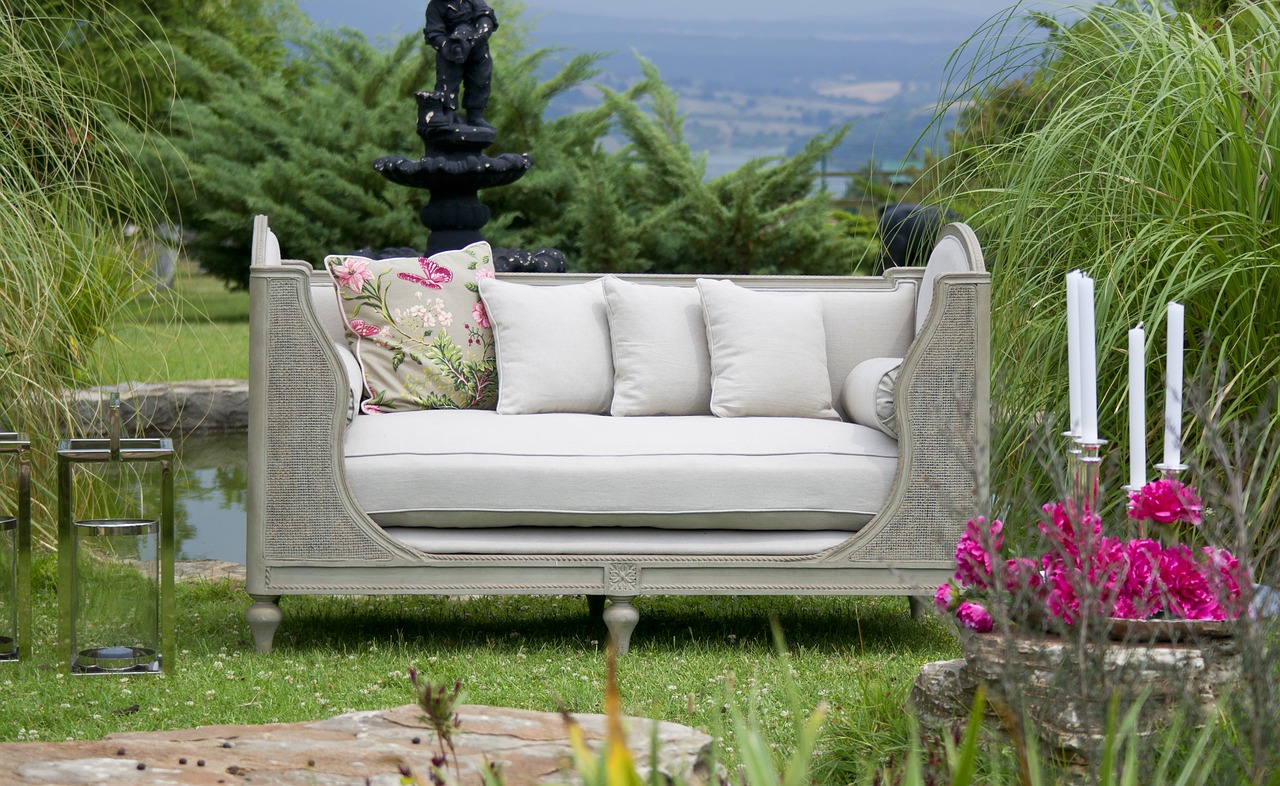 9. Create an Indoor Garden

No outdoor space? No problem. Bring nature in and create the feeling of a lush garden with a collection of potted plants. Most popular houseplants — such as monstera, pothos, succulents, ficus and fern — thrive in areas with bright, indirect light, such as close to a window that receives full morning sun.